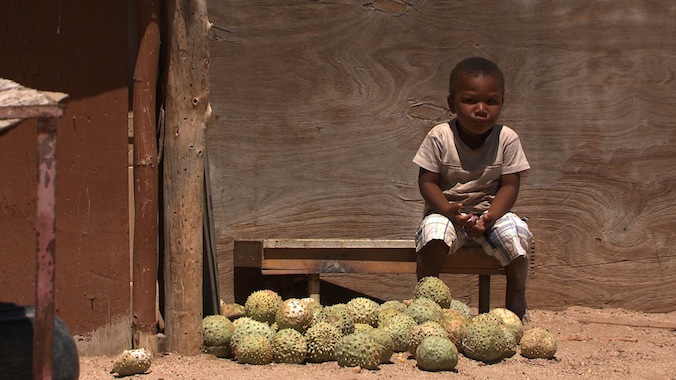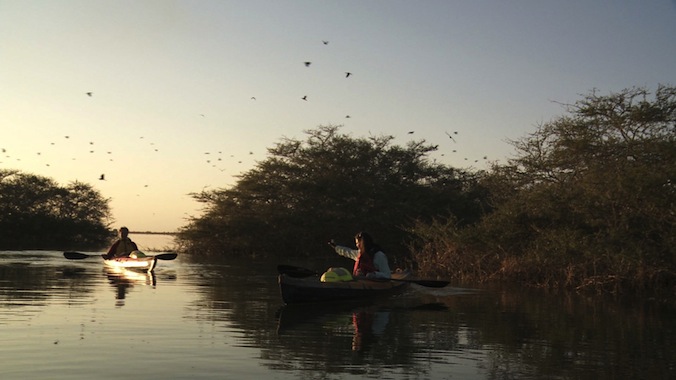 Africa sits at the frontline of our changing climate system, and is very vulnerable to changes in weather systems due to; surrounding ocean currents, changes in water vapor cycles of the Congo and Tropical Forests, vast oceans of sand, and a population where 90% rely on natural rainfall to support crops and provide them with basic food staples.
Bernice embarks on an expedition from the far North of Africa to the far south, Cape Town to explore the changes taking place, to talk with the scientists and see for herself what is really happening to our planet and why scientists are so concerned about the changes taking place in Africa.
Prof Richard Washington is an unlikely character to find amidst sand dunes but he is chasing BIG dust storms looking to understand how an increased heat load might affect the climate system now and in the future. What he finds is a surprise. Check out his dust storm flights.

Further south Bernice meets up with Dr Michael Moore who has been living and studying the changes in the Congo Rainforest and the effects a warming Indian Ocean is having on the east coast of Africa.
Far south in Cape Town Bernice heads off shore to explore the Aghulus Current which is gaining speed due to the warming Indian Oceans and playing a major role in propelling the Thermohaline Circulation around the Cape of Good Hope and all the way north to Europe. But how this current could be changed and what affect this might have on the climate system across Europe in the future is what Bernice is keen to understand. Watch the Agulhas current flow here.
Africa is vast, the changes occurring in the oceans, the rainforests, the land and the wind patterns are vast. The big question is will Africa get drier or greener? And how will people already living a subsistence life be able to adapt to unpredictable weather systems in the future?