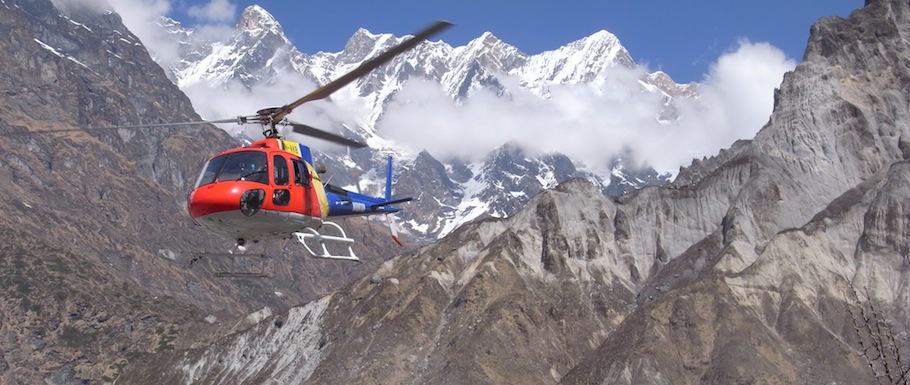 An expedition from the top of the world, The Himalayas all the way down across the plains of India, following one of the most famous river systems in the world – The Ganges.
Fresh water sources from the Himalayas that provide water to over 1 billion people are under threat, but just what is happening here and how fast it is melting is what Bernice sets out to find out.
Bernice flies up to a remote science camp to find out what scientists Prof Jeff Kargel and Prof Greg Leonard are in the field to study. Together they fly higher to the rooftop of the Himalayas to look at glacier lakes which are growing dangerously close to spilling due to increased temperatures and the accelerated rate of melt of many of the world's highest glaciers.
Measuring and recording changes in these lakes is vital to ensure the safety of villagers down-stream and an increased understanding of the rate of loss of the world's largest source of fresh water which is relied on by over 1 billion people across the Asian region.
But how these changes in the climate will affect the Himalayas and the supply of fresh water is just one of the key tipping points India faces in the coming century.
The performance and stability of the summer Asian Monsoon is also a vital component of the climate system and has a profound effect on the farmers who rely on its rainfall to sow and grow crops to feed over 450 million people. If it starts to come late, or becomes more extreme it could damage the production of vital food supplies for India's rapidly growing population. This combined with a water crisis could see an enormous humanitarian aid situation on our hands before the end of this century. Bernice travels across the vast Ganges agricultural valley to meet with local farmers who are very worried about the changing weather patterns and the effect this is having on their crop volumes.
Another factor on the Indian Tipping Point story is The Atmospheric Brown Cloud, a pollutant which hangs above the cities and as far north to the Himalayas. The atmospheric brown cloud was identified in the early 1990's by Prof Ramanathan and is impacting the performance of the Asian Monsoon as well as accelerating the rate of melt of the Himalayan Glaciers. Where over 1 billion people rely on the fresh water supply from the Himalayas, fresh water is the tipping point crisis scientists are extremely alarmed about this century.