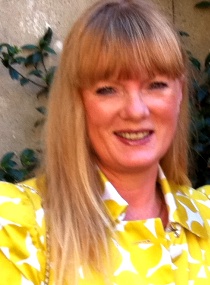 LIZ COURTNEY

Series Director
Series Director/Producer and Managing Director of Unboxed Media,  Liz Courtney has a passion for environmental films and has spent the last 5 years directing films relating to this subject matter including Cool School Antarctica 1 x 52 mins,  Our Story 3 x 30 mins,  and recently  The Tipping Points, 6 x 52 mins, a major series, involving 8 broadcasters, three different languages exploring the key tipping points in our climate system.  Liz  has made over 40 documentaries, but says an expedition to  Antarctica  was a life changing experience which further fueled the development of this global series.
Liz hopes the series will propel people to think more about how the climate system is all connected and that no matter where you live, you will not escape the changes as the system becomes more unstable this century. Having lived in the Amazon, the Greenland Ice-sheet, traveled across Alaska, Oceania, India, she has seen with her own eyes what the scientists on the ground are recording. Now she hopes this will be persuasive new information to bring fresh debate to what she believes is the most important subject of this century – "what is happening to our climate system". Creating a science in action style adventure series was her vision to bring a fresh approach to a subject that has reigned debate over the last 20 years and seen little change on a government or big business level.
On a more personal level Liz says she is just an ordinary mum who dared to have a dream to create a series that could bring attention to this alarming situation.
Over the last seven years, Liz has also produced and directed over 40 documentaries, including; director/producer of a 4 x 30 mins prime time series for SBSTV Angels in New York to director of a global youth environmental program called Cool School Antarctica for Nickelodeon, NHK Japan, Discovery Canada, CCTV China, The Australian Network, NITV Australia. Series have also included, Director Executive Producer of a 10x 30 mins Adventure/Arts series for Discovery HD called Monumental Vision, a 7x 30 min series titled Art in Reverse for Ovation and ABC TV, a 3 x 23 min series for NITV titled Our Story and a new 3 x 60 min HD series for Discovery called Mega Art. Other productions include: Executive Producer: Sculpture by the Sea ABC Australia, and a Mandarin version for Star TV Asia, Executive Producer: East Meets West with Screen West for ABCTV, ArtExpress 1 x 12mins for ABC TV and Opera Diaries for Ovation and ABC TV.
In 2010 Liz established Unboxed Media a production and Distribution Company that focus on the development of Factual Programming and Formats for local and International markets and a distribution business called Cool Education at www.cooleducation.com to deliver educational programs to Australia and New Zealand.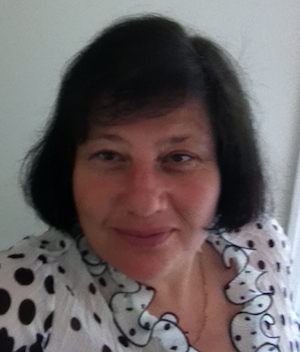 VERONICA SIVE

Series Producer
CEO of SunJive Studios, Veronica Sive produces content across all screens from feature film, documentary, comedy and drama, series and digital content. www.sunjive.com
Veronica Sive, a film industry veteran and entrepreneur, began her career in New York and Los Angeles before moving to Australia. Veronica has produced feature films, factual and documentary series, comedy, acclaimed short dramas and various transmedia projects in USA, South Africa and Australia and has lead numerous international Film Studio development initiatives. Now SunJive Studios, CEO and Producer, Studios, Veronica is creating a new breed of content enterprise that blends finance, production and academia to tell exceptional and enticing stories with international market appeal.  Her credits include The Tipping Points, 10terroritst!, Unleash the Best, Everest The Promise, Photograph, Nuns New Habit, More Than Horse Play, Make It Real (To Me), Outback Opera, Love In Ambush, Sher Mountain Mystery, Ten Little Indians, Masque Of The Red Death, Buried Alive, The Fall Of The House Of Usher, Crazy People, You're Famous and Slaughter House Rock.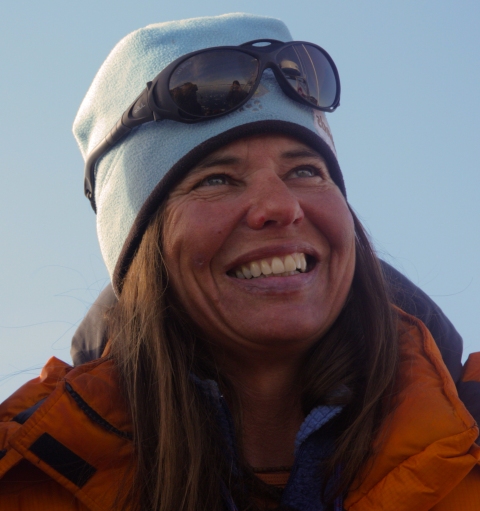 BERNICE NOTENBOOM

Presenter
Bernice Notenboom is climate journalist, science writer, keynote speaker and professional adventurer. In 2008 she became the first woman to reach the North, South, and Cold Pole (in Siberia) and traversing Greenland's icecap on skis in one year. In 2009 she reached the top of the Mount Everest. Leaving the Netherlands in her mid twenties for a fast-groomed career track of a MBA, Wall Street and Microsoft, she quit her job and moves to rural Utah and starts the rafting company Moki Treks.
After Conservation International and National Geographic Traveler nominated her for best environmental practices, Notenboom sold her business and plunges into a career of a professional adventurer. She leads a life of extremes, fast paced, spanning over 70 countries and numerous indigenous cultures. She skies, climbs, kayaks and ride camels and horses on all continents but nothing prepared her for the experiences in the Arctic and Antarctic. On assignment for National Geographic Traveler she discovers the fragility of the arctic sea ice. Over the next five years, Bernice sets out to report about the changing climate of extreme environments. She skis in the Arctic and Antarctic, climbs in the Himalaya and kayaks a river in the Sahara. Her films Himalaya Alert about her climb on Mount Everest and the threat of the Asian Brown Cloud and The Niger; a river under siege about monsoonal changes affecting tribes in the Sahara, aired on public broadcast channels in Europe and Canada and toured in film festivals around the globe. Himalaya Alert won best environmental film at the Trento Film Festival in Italy and in Graz, Austria. Her book Poles Apart was nominated for the Dutch literature award and is translated in German and Swedish.
Notenboom was part of the official Dutch delegation to the climate conference in Copenhagen. She gives sustainability seminars, consult green strategies with corporations, speaks at TEDx conferences and writes for National Geographic Traveler, National Geographic (Dutch edition) Outside Magazine, Volkskrant and the Financial Times among other publications. She is also a radio correspondent for NPR's Savvy Traveler and Living on Earth. Currently, Bernice is the presenter/co-producer of Tipping Points, a 6 x 1 hour series about tipping points in our climate system for The Weather Channel in the United States, and broadcasters in Canada, Australia, Germany, Japan and Holland. Bernice spends her time between Amsterdam, the Netherlands and Fernie in Canada.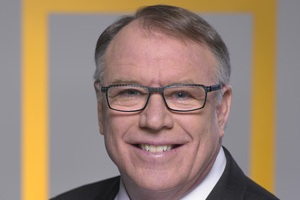 STEVE BURNS

Executive Producer – USA
Steve Burns,
Executive Producer WNET- PBS,
Managing Director and Producer
Roller Coaster Road Production
Currently, Steve Burns is Executive Producer/ Consultant of WNET's long-running Secrets of the Dead series for PBS. He is also Managing Director for Roller Coaster Road Productions, a media company producing programs for networks and the web worldwide.
His career spans more than 25 years from National Geographic cinematographer/ producer to senior executive positions at Discovery Networks, returning to National Geographic as Executive Vice President of Global Content for NGC worldwide. Recent programming highlights include: Cosmic Shore for NHK/NOVA, Dad's On Ice for Nat Geo Wild, Brain Games, Great Migrations, Inside the Vietnam War, Untamed Americas, Bush 9/11 Interview.
Prior to joining NGC, Burns served as Executive Vice President and Chief Science Editor at Discovery Networks, responsible for nearly 2,000 hours of programming per year across 10 Discovery nets. Programming highlights: Titanic Live, Behind the Terror, 100 Greatest Discoveries with Bill Nye, Unsolved History, The Ultimate Guide, Raising the Mammoth.
From 2003 to 2005, Burns was Senior Vice President and General Manager of The Science Channel. He has won multiple industry awards, including two Emmys for 5 Years on Mars and Spirit of the Rainforest. His teams have been nominated for two Academy Awards, over 200 Emmy nominations, including dozens of wins, and two Peabody Awards.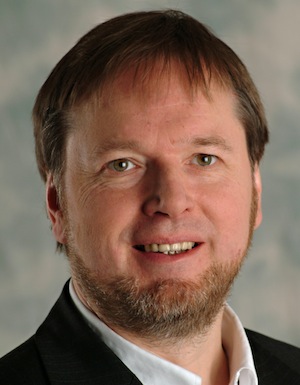 Joerg_Altekruse

Producer – Germany
Joerg Altekruse started his career in 1985 as a documentary film author, director and tv producer as well as media artist focusing on environmental themes, sustainable technologies and social change. Together with Roland Musolff,  composer, editor, producer he founded ZEITFILM. Today ZEITFILM Media GmbH offers HD production and studio facilities and is working with an international network of partners like Unboxed Media, National Geographic TV-I and many major TV stations.
Joerg Altekruse has created and produced numerous films and spots at the nexus of history, culture and science, and has an oustanding record as media adviser and campaign developer for public and private ventures.
Activities include TIPPING POINTS OF CLIMATE CHANGE, German co-producer, SEEDS OF FREEDOM – SIMON BOLIVAR, International documentary feature in cooperation with WDR / ARTE 2012 – 2014. CHILDRENS RIGHTS, concept, development, intermedia and iBook production in cooperation with German government agencies, 2012-2014, SHIBUSA SHIRAZU ORCHESTRA. Portrait of the famous Japanese jazz and performance ensemble and its leader Daisuke Fuwa, Tokyo. 45/60 min. SUSTAINABLE BULDING PRACTISES. A multimedia and film project in cooperation with the Technical University of Dortmund, FWU.de and partners from the building industry. 2009 – 2013, SHINE-POWER.net Global Sculpture and Concert. Web art project. Other projects were HANNIBALS ELEPHANTS exploring leadership in the antique. BILL GATES PROGRAMMING THE WORLD, portrait of an industry leader. HARRY AND THE OZONE LAYER, about the implementation of the CFC-free refrigerator. CLOUDS OVER LAKE BAYKAL, about the soul of worlds biggest freshwater lake in Siberia and its people.