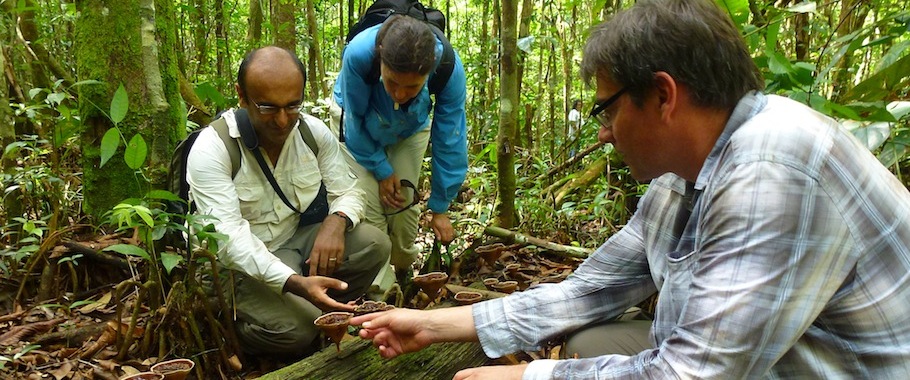 An expedition across the vast Amazon Rainforest to explore the mega droughts and tree deaths occurring that threatens its survival this century. Bernice starts her expedition in the bustling city of Belem where she is joined by Prof Peter Cox and Prof Yavindah Mali as they travel down the Amazon river system for 36 hours to reach a remote research centre where the largest DROUGHT experiment in the Amazon is being conducted.
The Amazon Rainforest plays a major service to the climate system by storing vast amounts of CO2 in its trees, but during multiple drought years, mega fires, this storage system has the potential to turn into a major source of CO2. This can create a domino effects, releasing vast amounts of CO2, further destabilizing the performance of the climate system. Click here for CO2 storage system.
As the climate system starts to change in the Amazon, the potential for mega droughts and mega fires is increasing. Peter Cox explains.
A roof over the Amazon Rainforest that took 1 year to build! Check out the Caxiuanã drought experiment.
Prof Greg Asner is flying an airborne laboratory over the Amazon Rainforest to try to determine how fast the forest is changing.